A High Pressure hose is a flexible connection used to connect two or more parts of a hydraulic system or any high pressure installation. It is generally made of rubber and it consists of an inner rubber tube covered by 1 to 6 layers of steel wire reinforcement followed by a rubber cum cloth cover layer. This hose is made into an assembly by being cut to the required size fitted with the desired end fitting at crimped by hydraulic crimping machine at both ends. The end fittings for a hydraulic hose used for transferring oil as hydraulic fluid is generally made of Mild steel and consists of the Hose Stem, Ferrule and Swivel Nut. The End fittings are usually of BSP, Metric or UNF Threads High pressure steam hose is
suitable for transferring high temperature steam
. It is composed of three parts: inner tube, reinforcement layer and cover. The tube and the cover are made from high quality EPDM, making the hose resistant to high temperature, abrasion, corrosion, weather, ozone and aging.
How to properly connect to a hydraulic hose
To properly connect the
hydraulic hose
with the hydraulic fitting:
Ensure the length of the hose is as required. Hose cutters can be used it to the optimal size with clean ends to reduce the risk of contamination and assembly failures.
Select the appropriate hydraulic hose fitting. Make sure to consider size, pressure, temperature, material, style, and orientation of the fitting is compatible with your operation.
Determine the insertion depth of the fitting and mark it on the hose with a marker. Lubricate the hose (if necessary) and insert the hose into the fitting until the mark on the hose.
Adjust the crimper to the appropriate diameter, place the end of the hose in the crimping machine and crimp the hose.
Verify the crimp diameter.
Clean the hose assembly to avoid contamination using a hose brush.
Common applications
Hydraulic fittings are used for piping and tubing with hydraulic hoses in the following applications:
Factory applications like assembly lines, presses, robotics, hydraulic power units
Construction and mining equipment
Agricultural equipment
Plumbing applications
Oil and gas industry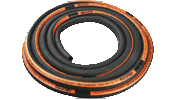 Rubber Water Hose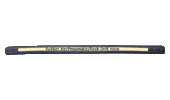 Rubber Air Hose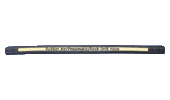 Pneumatic Tool Hose
Rock Drill Hose