A High Pressure hose is a flexible connection used to connect two or more parts of a hydraulic system or any high pressure installation. It is generally made of rubber and it consists of an inner rubber tube covered by 1 to 6 layers of steel wire reinforcement followed by a rubber cum cloth cover layer. This hose is made into an assembly by being cut to the required size fitted with the desired end fitting at crimped by hydraulic crimping machine at both ends.
The end fittings for a hydraulic hose used for transferring oil as hydraulic fluid is generally made of Mild steel and consists of the Hose Stem, Ferrule and Swivel Nut.
The End fittings are usually of BSP, Metric or UNF Threads
High pressure steam hose is suitable for transferring high temperature steam. It is composed of three parts: inner tube, reinforcement layer and cover. The tube and the cover are made from high quality EPDM, making the hose resistant to high temperature, abrasion, corrosion, weather, ozone and aging.
How to properly connect to a hydraulic hose
To properly connect the hydraulic hose with the hydraulic fitting:
Ensure the length of the hose is as required. Hose cutters can be used it to the optimal size with clean ends to reduce the risk of contamination and assembly failures.
Select the appropriate hydraulic hose fitting. Make sure to consider size, pressure, temperature, material, style, and orientation of the fitting is compatible with your operation.
Determine the insertion depth of the fitting and mark it on the hose with a marker. Lubricate the hose (if necessary) and insert the hose into the fitting until the mark on the hose.
Adjust the crimper to the appropriate diameter, place the end of the hose in the crimping machine and crimp the hose.
Verify the crimp diameter.
Clean the hose assembly to avoid contamination using a hose brush.
Common applications
Hydraulic fittings are used for piping and tubing with hydraulic hoses in the following applications:
Factory applications like assembly lines, presses, robotics, hydraulic power units
Construction and mining equipment
Agricultural equipment
Plumbing applications
Oil and gas industry
BALL VALVES
Ball valves are quarter-turn, straight through flow valves that have a round closure element with matching rounded seats that permit uniform sealing stress.
Ball valves are used in situations where tight shut-off is required.
The type of seat can vary with the valve pressure rating and materials of construction.
Ball valves seats are composed of single molded forms, while other seats with higher-pressure ratings often incorporate a trunnion design where each face of the ball is separately sealed.
Ball valves are wide duty valves, able to transfer gases, liquids and liquids with suspended solids (slurries).
Ball valves offer many advantages when contrasted with other valve types.
Ball Valves can provide superior ease of operation and can maintain and regulate high volume, high pressure and high temperature flow.
Ball valves offer rugged construction providing for a long service life,and a comparably low cost.
Additionally, the design of the regulating element allows the valve to function without the complications of side loads, typical of butterfly or globe valves, and the valve design permits inspection and repair of seats and seals without removing the valves' body from the line.
Ball valves are available in a variety of body styles, including one-piece, two-piece, three-piece and flanged body construction.
Ball valve forms offers specific advantages depending upon the requirements of the given application.
Ball Valves are designed using a wide variety of materials, as required by their application.
Ball valve materials include brass, bronze, copper, cast iron, ductile iron, stainless and other steel types, metal alloys and plastics including PVC and CPVC.
It is best to consult with the manufacturer for the specific properties of the materials used in the valve, and how this relates to the applications that include type, concentration and temperature of the media being handled.
Types of Ball Valves
Series
Sizes For Threads
Types of Threads Available
Ball valves with Female Threads
3000
6000
1/4″ up to 2″
BSPP/BSPT/NPT/UNF
Ball valves with Male Threads
3000
6000
1/4″ up to 2″
BSPP/BSPT/NPT/UNF
Ball valves with Metric Tube Od
3000
6000
6 mm upto 42 mm od
Metric Threads with Nut + Ferrule
Ball valves with UNF Tube Od
3000
6000
1/4″ od up to 2″ od
UNF Threads with Nut + Ferrule
Ball valves with Tube to Thread End
3000
6000
6 mm upto 42 mm od
Metric to Bspp threads
Ball valves with Flanges
3000
6000
1/4″ NB up to 5 " NB
SAE Flange/ ERW Flange
Ball valves with QRC End
3000
6000
1/4″ up to 2″
BSPP/BSPT/NPT/UNF
BALL VALVES – 2 WAY – HIGH PRESSURE
Ball valves 2 way High Pressure Series used for Application in Hydraulic Systems where W.P.requirements are up to 6000 Psi & Test pressure up to 10,000 Psi.
Ball valves control Flow & Pressure of the fluid inside the Hydraulic systems which regulate & control liner & rotational movements of the applications.
Ball valves are available in Steel , Stainless Steel , Brass Materials & can be applicable for Low pressure Application , High pressure Application & for water application
Ball valves can be made in Cast body / Forged body & also in Solid bar stock body.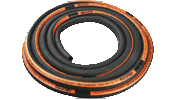 Rubber Water Hose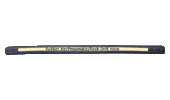 Rubber Air Hose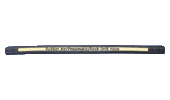 Pneumatic Tool Hose
Rock Drill Hose